HTG-UK awarded new patient transport contract in Dorset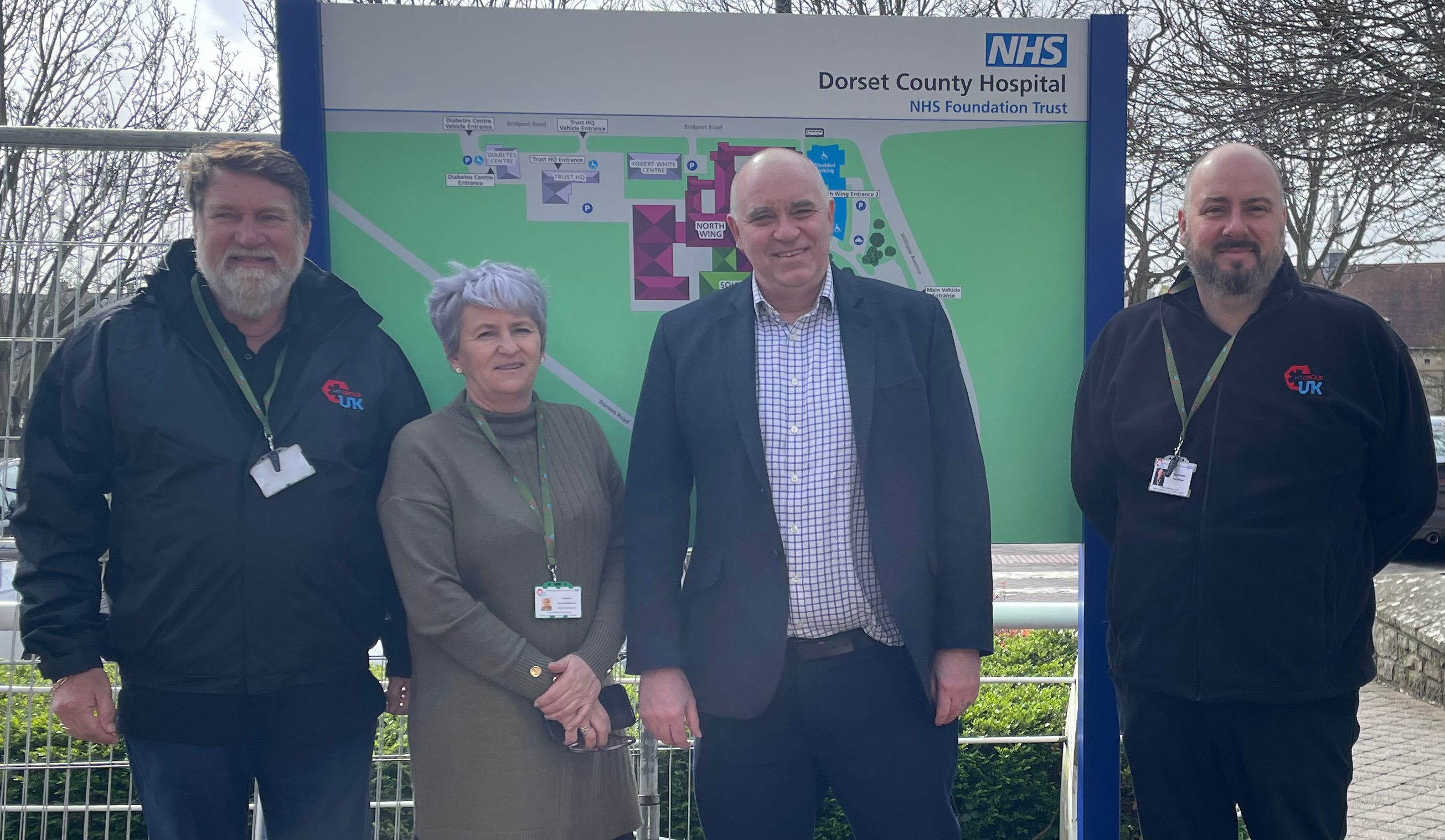 HTG-UK has been awarded a major new contract to provide non-emergency patient transport services across Dorset for the next five years – heralding another great success for our organisation.
Dorset Integrated Care Board (ICB) held a competitive tender during 2022 and we are delighted to have been chosen to provide the planned transport service, commencing on 1 July, 2023.
Derek Laird, Chief Executive of HTG-UK,.said: "This is yet another outstanding achievement for our organisation and further strengthens HTG-UK's position as a leading provider of healthcare transport in the UK.
"I am immensely proud and delighted that Commissioners in Dorset share our vision for providing safe and caring transport for patients. This vision is grounded in the dedication and skill of colleagues at HTG-UK who will provide patients and healthcare partners in Dorset with the highest level of service."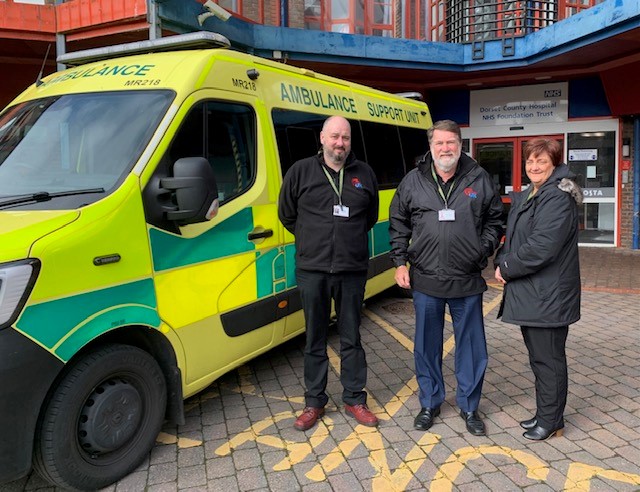 Derek, is pictured above at Dorset County Hospital with Paul Mockett, Head of Operations, Jo Mulvey, Head of Quality & Clinical Governance and Tony Palmer, Fleet and Estates Manager.
The success in Dorset follows the mobilisation of a new five year contract in Mid and South Essex during 2022 while at the same time continuing to support our existing national operations during the recovery from Covid-19.
Derek added: "This is a very challenging time for partners across healthcare services nationally and I take great pride in the work HTG-UK carries out, providing caring, compassionate and efficient transport for thousands of patients every single day.
"We will bring our approach of working in close partnership with communities in Dorset and support them in having a healthcare service they can be proud of."
HTG-UK will take over operation of planned non-emergency patient transport in Dorset from E-zec and are now working hard to make the transfer of service as seamless as possible for patients, healthcare partners and our future colleagues.
Derek added: "2023 looks set to be another very significant year for HTG-UK and we are greatly looking forward to welcoming our new colleagues in Dorset. This is hugely exciting time to be joining our organisation and to be a part of our future in Dorset and across the country.
"We will also be carrying out extensive stakeholder engagement during the mobilisation to build strong and lasting relationships from day one of our time in Dorset."
If you are a healthcare colleague in Dorset and would like to know more about the new service you can get in touch by filling in our dedicated online form here.
« BACK
Posted on Thursday 30th March 2023