Darren and Bobby on a mission to support the people of Ukraine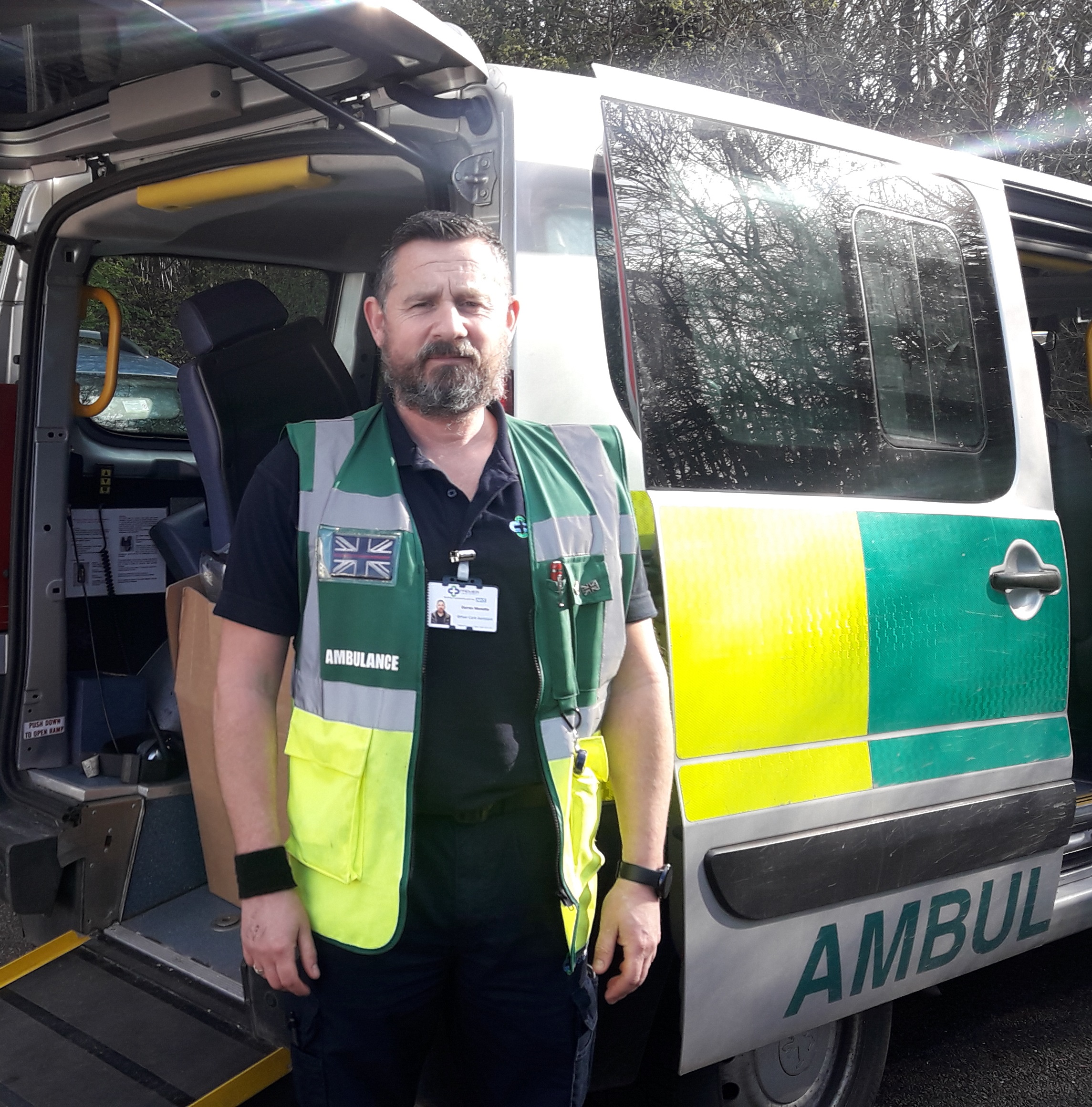 THE news and pictures emerging from Ukraine have told of unimaginable suffering with many thousands of innocent people killed, injured or forced to flee their homes.
Two colleagues at HTG-UK have decided to help those who remain in the war-torn region by driving more than 1,000 miles on a mission to deliver much-needed aid.
Darren Monette and Bobby Steer, part of our Premier Care Direct team in Wath, have put their military background to use by attempting to take a delivery of vital supplies to the Polish border with Ukraine.
Darren, pictured right, said: "I was watching it unfold on the TV and didn't feel I was doing enough to help. I can't put my combats on unfortunately so this is the next best thing we can do to help people in Ukraine.
""It isn't going to be easy but myself and Bobby are both ex-squaddies so we know what we're doing."
Darren and Bobby have been collecting a range of vital supplies to take across to Ukraine including medicines, bandages, nappies and baby milk. HTG-UK is supplying the vehicle for Darren and Bobby's mission and kind-hearted colleagues have come forward to support through donations.
Darren said: "I am so thankful to everyone who has supported this appeal and for the kind donations. We have collected so much stuff we need a bigger van to fit it all in."
While we have all seen the harrowing news reports, for Darren there is another personal reason for him to make the trip to Poland.
Darren spent 12 years in the Royal Regiment of Artillery and one of his fellow Army pals is now living in Ukraine.
He said: "My old regiment pals all got together to work on getting Zak and his family out of Ukraine. We managed to get his family to safety however Zac is still there teaching the young Ukrainians first aid and how to help their military defence.
"I have spoken to people from my old regiment who have already been over there and they said it is so humbling when you see so many people fleeing across the border. We just need to do all we can to help support these people."
Everyone at HTG-UK are immensely proud of Darren and Bobby and will continue to do all we can to support them in their efforts to help the people of Ukraine.
A Justgiving page has been set up at justgiving.com/crowdfunding/darren-monette-1 with all donations greatly appreciated.
We will also provide a further update once Darren and Bobby have returned safely from the Poland/Ukraine border.
« BACK
Posted on Monday 21st March 2022